Lists of 2022-2023 Global Top Brands Unveiled, Where Chinese Brands Shone in the World
2023-01-07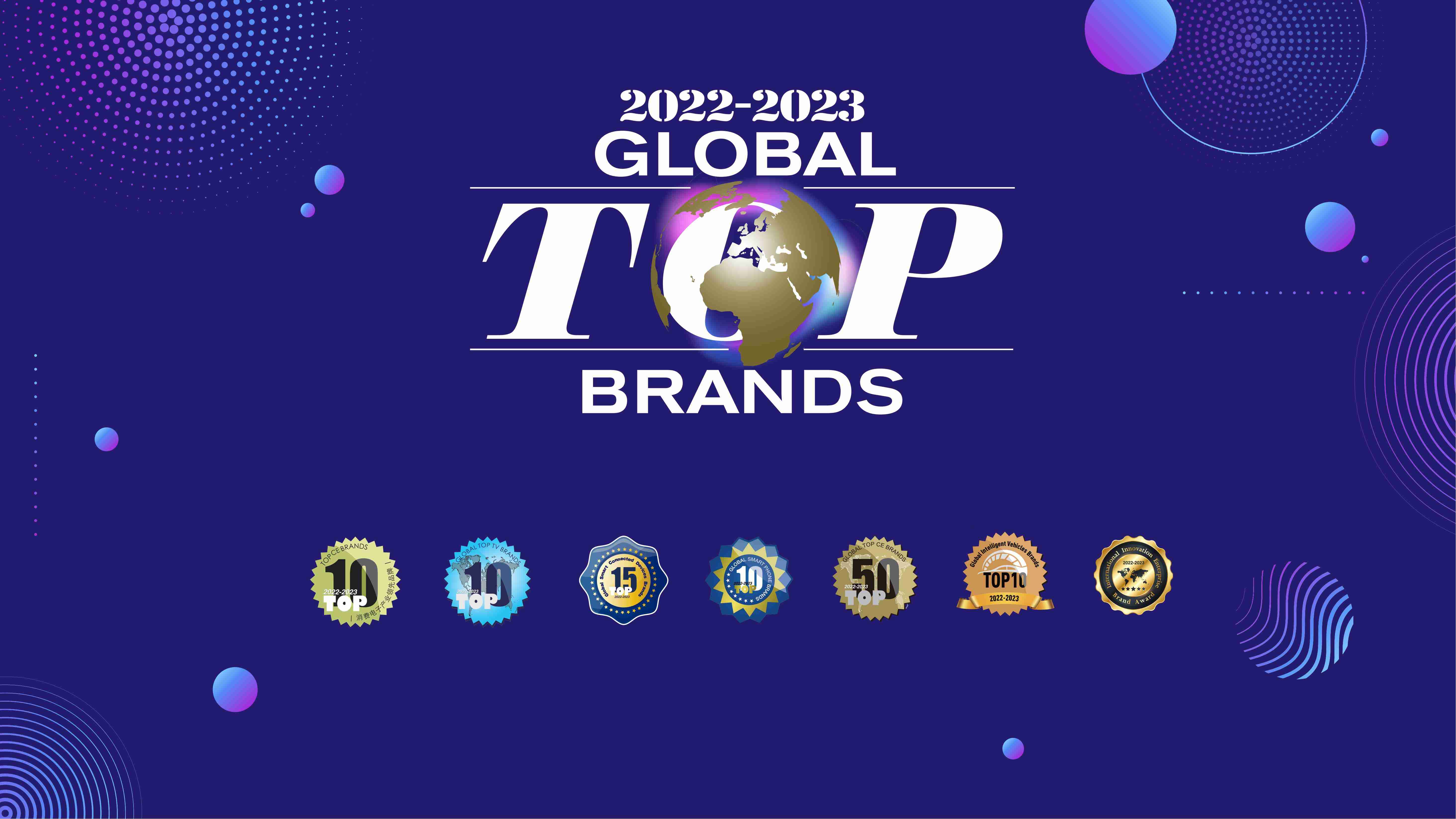 The Global Top Brands Award Ceremony (hereinafter referred to as GTB), hosted by Asia Digital Group and European Digital Group, and supported by and TWICE and International Data Corporation (IDC), unveiled its winners on January 6, 2023 during the Consumer Electronics Show (CES for short), the world's most famous and largest consumer electronics industry event with high popularity. Awards were presented by CEO of Asia Digital Group Jennifer Xu, President of Asia Digital Group Zhu Dongfang, Executive Vice President of Asia Digital Group Zhang Li, and Future Vice President, TWICE Publisher Adam Goldstein.
The GTB, as one of the most authoritative, professional and credible selection events in the global consumer electronics industry, enables those engaged in the industry to deeply understand and discuss hot issues and cutting-edge products. It is an important platform for companies to follow the trends of the consumer electronics industry, penetrate global market, and share business opportunities in the industry. It's also a vital reference for global consumer electronics enthusiasts in purchasing products.
Chinese Brands Competing in the Global Consumer Electronics Industry with an Overwhelming Victory
Innovations have popped up in the consumer electronics industry in recent years, with significant changes and improvements from product appearance to performance accompanied by more rapid iteration in products and growing industry scale. According to Future Market Insights, the global consumer electronics market will increase at a compound annual growth rate of 5.6% by 2031.
China ranks first in the world in the production and sales of consumer electronics. As an important global manufacturing base for consumer electronics, China is home to the manufacturing bases and R&D centers of most of the world's major electronics production companies and OEM. About 80% of the world's personal computers and over 65% of smartphones and color TVs are produced in China.
Chinese brand shine in the world, evidenced by lists of this GTB. Among them, the "2022-2023 Top 10 CE Brands" list is occupied by Chinese brands such as Huawei, TCL, Haier, BOE, Hisense, Xiaomi, Midea, Lenovo, Gree and Skyworth. What's more, Samsung, Apple, Xiaomi, VIVO, OPPO, Honor, Realme, Motorola, Huawei, and TECNO are the 2022-2023 Global Top 10 Smart Phone Brands, more than half of which are from China. The "2022-2023 Global Top 10 TV Brands" list includes Samsung, LG, TCL, Hisense, Changhong, Xiaomi, SONY, Skyworth, CHiQ, and Sharp, and Chinese brands account for half. Awards released concurrently are the "2022-2023 Global Top 50 CE Brands", the "2022-2023 International Innovation Enterprise Brand Award" and so on.

This year's selection evaluates the participating brands from four dimensions, industry popularity, global strategic layout, influence on international market, and product innovation. In combination with data and jury evaluation and online voting, an authoritative, professional and fair award list finally comes out.
Technological Innovation Making Chinese Consumer Electronics Shine in the World
The innovative capabilities of China's consumer electronics have been demonstrated by numerous "world's-first" consumer electronics products launched in recent years, such as the mobile phone with foldable flexible screen, the multi-screen TV, the 8K laser TV with a rollable screen, the 4K 240Hz curved gaming monitor and the 5G laptop.
TCL won three individual awards in this selection, showing its super strength in the display field. The eye-catching new product TCL 4K Mini LED TV C845 won the "Gold Award for New Generation Display Technology". By fine-tuning the amount of light, mini-LED backlight technology can improve the black contrast that traditional LEDs are not good at and the powerful quantum dot technology can improve color richness, saturation and gamut to a higher level to bring exceptionally powerful and precise control of brilliantly bright and deeply dark areas of the image, delivering unparalleled depth and dimension. C845 has obtained the industry-leading IMAX Enhanced certification and is equipped with a series of core black technologies with high refresh rate and low latency for users to experience viewing with top sound quality and smooth games at home.
The TCL QD-Mini LED Smart Screen X11 won the "Award for Innovative Mini LED Display of the Year". It adopts the QD-Mini LED display technology, which combines the advantages of LCD and OLED. It upgrades the traditional surface light source to a pixel-level point light source and presents higher brightness, color gamut and lifespan than OLED while achieving ultra-high contrast. So it is the real next-generation large-screen display technology. The TCL NXTPAPER 12 Pro, which won the "Award for Innovative Eye Protection Technology of the Year", uses multi-layer eye protection paper-like display technology to retain natural colors, filter harmful blue light, and maintain excellent visual effects. In addition to excellent visual performance, NXTPAPER technology also enables users to enjoy a comfortable tactile experience when writing, drawing or taking notes on a paper-like screen.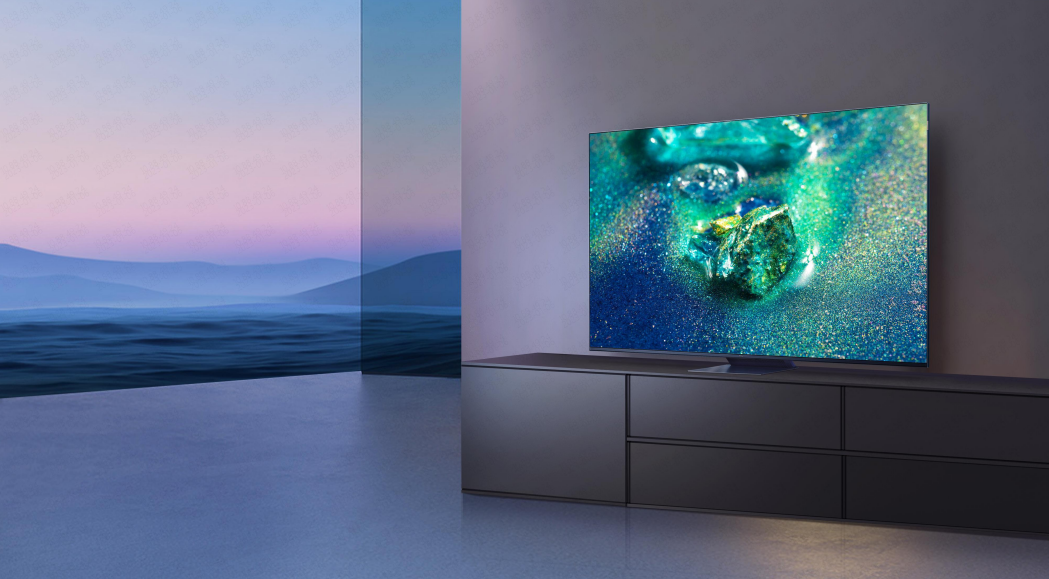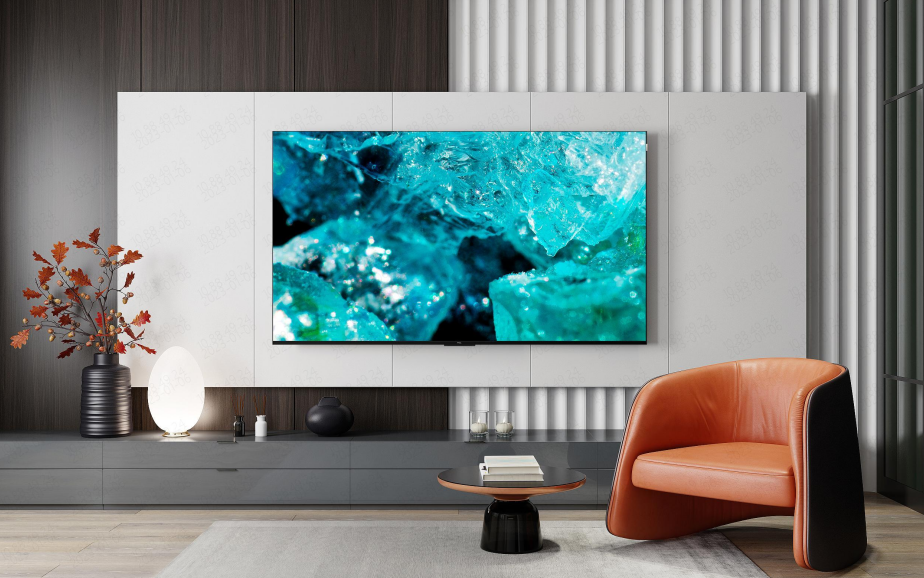 TCL QD-Mini LED TV X11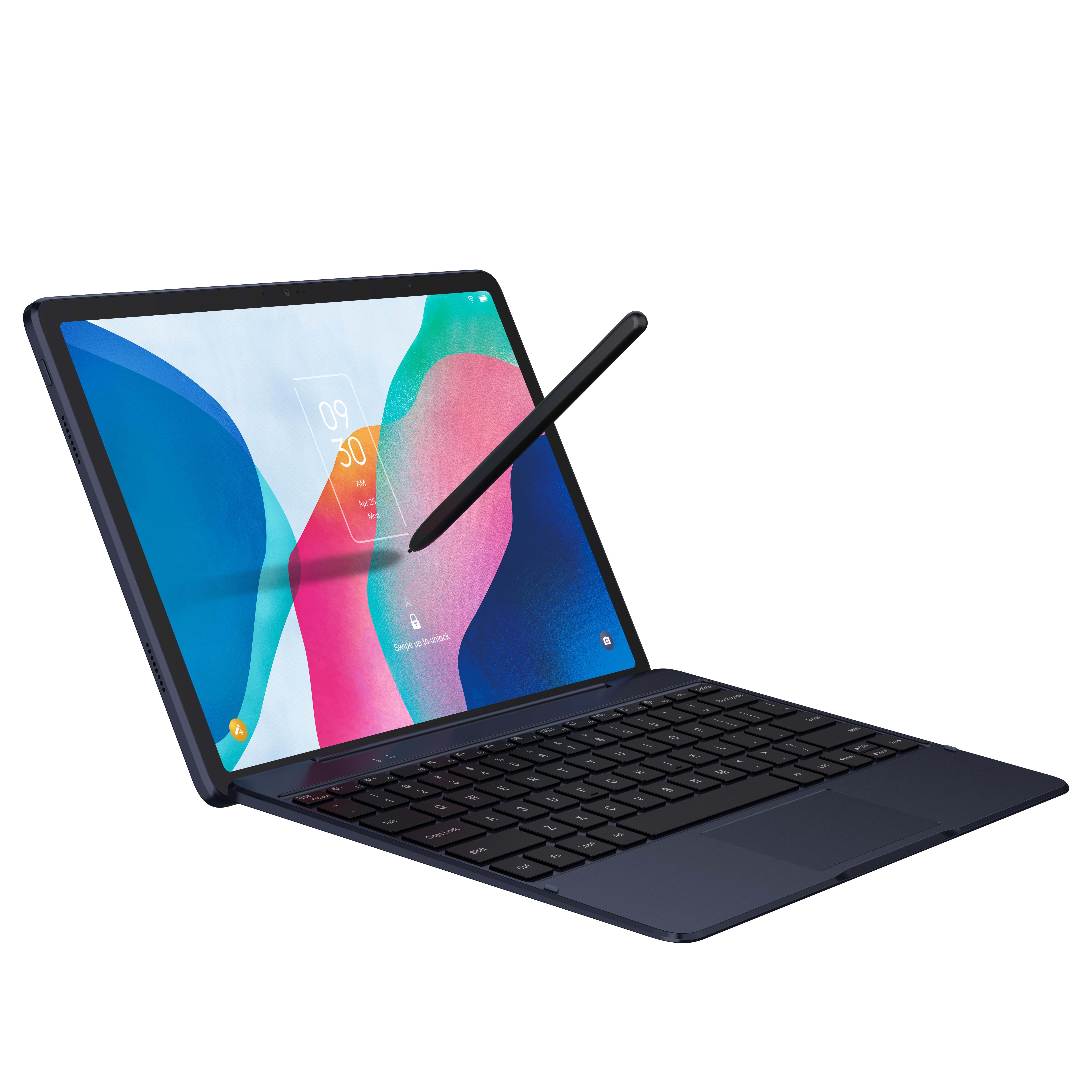 TCL NXTPAPER
The BOE ADS Pro black quartz screen, which adopts the world's first ADS Pro with an image quality comparable to OLED, won the "Gold Award for Innovative Display Products of the Year". The extreme high CR negative LC solution has been developed via big data to realize the industry's highest CR of 1400→3450:1 in planar field (IPS and ADS), and its dynamic contrast ratio is higher than that of OLED. Low-reflection POL surface coatings, low-reflection BM materials, CF ITO thinning and other solutions have been adopted to achieve a reflectivity of 5.8→1.14%, lower than OLED's 1.3%. 80% reduction in light leakage has been realized at large viewing angles, which is lower than the light leakage value of VA (with compensation film) by developing STW compensation POL material and compensation value design, and the measured data of color deviation and color fading at viewing angles are better than those of OLED and VA flagships. With perfect picture quality from all viewing angles, the visual effects of high-end LCD TVs are raised to a new level, bringing the ultimate shocking experience comparable to OLED TVs.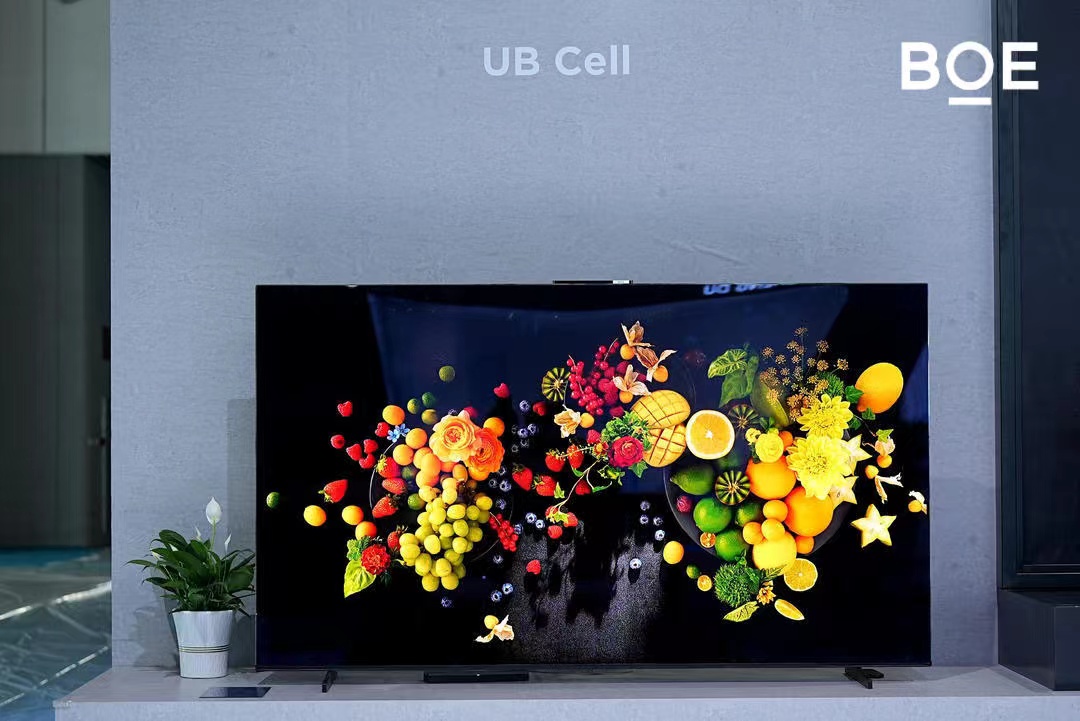 BOE ADS Pro-UB Cell Display
TV is one of the strengths of China's consumer electronics. Changhong and its sub-brand CHiQ are both shortlisted for the "2022-2023 Global Top 10 TV Brands". CHiQ, born for wisdom, is the world's first TV in network convergence and represents fashion, beauty and elegance. It has won various awards after technological innovations with increasingly improved products to lead the era of intelligent interaction. The Changhong Q9KMAX giant-screen TV is the pinnacle of the combination of Changhong 8K ultra-high-definition display and UMAX ultra-quality engine. The 8K UMAX immersive cinema system adopts the industry flagship 8K AI independent chip and dual-architecture image quality chip, which constitute a strong 8K three engines with surging computing power and super decoding, making 8K image quality to be improved again. The 8K 120Hz high refresh rate and four times dynamic definition make a qualitative leap in sound and image available globally, opening up a new 8K horizon for users.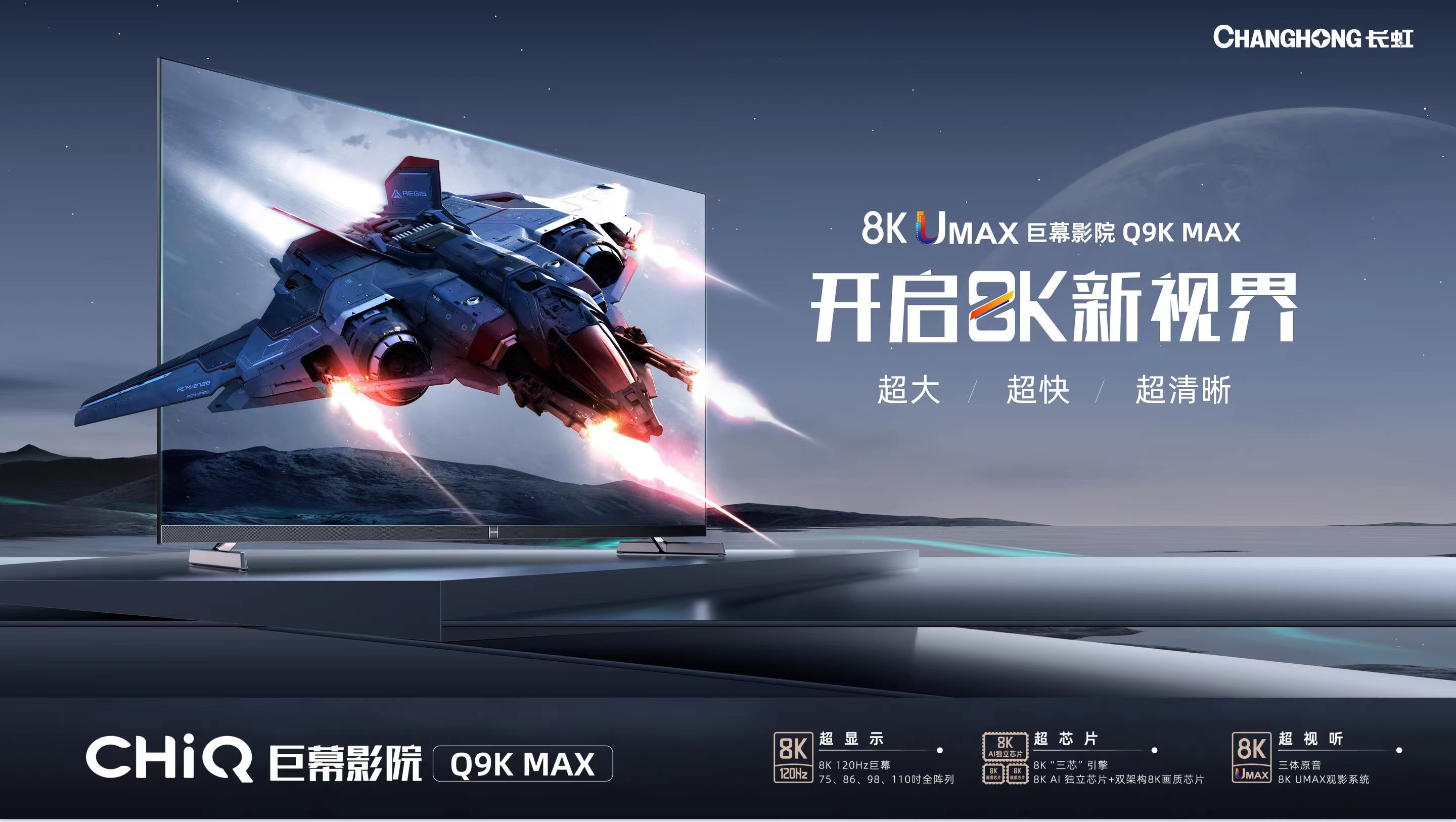 The Changhong Q9KMAX giant-screen TV
TECNO, a Chinese mobile phone brand for overseas market, was shortlisted for the "2022-2023 Global Top 10 Smart Phone Brands". According to IDC statistics, its market share in the first half of 2022 is 4.3%, ranking seventh in the world, and its overall mobile phone market share in Africa in the first half of 2022 is 27.3% in a second place. TECNO CAMON 19 Pro Mondrian Edition is the world's first smartphone that can change color with light. It adopts the innovative polychromatic photoisomer technology, which can present Mondrian-style red, yellow and blue with light changes. It has successfully broken through the technical limitations of single-color or double-color change, integrating both fashion and technology. The ideal of paying tribute to art through technology is realized with a tribute to the abstract master Mondrian on the 150th anniversary of his birth through technological innovation.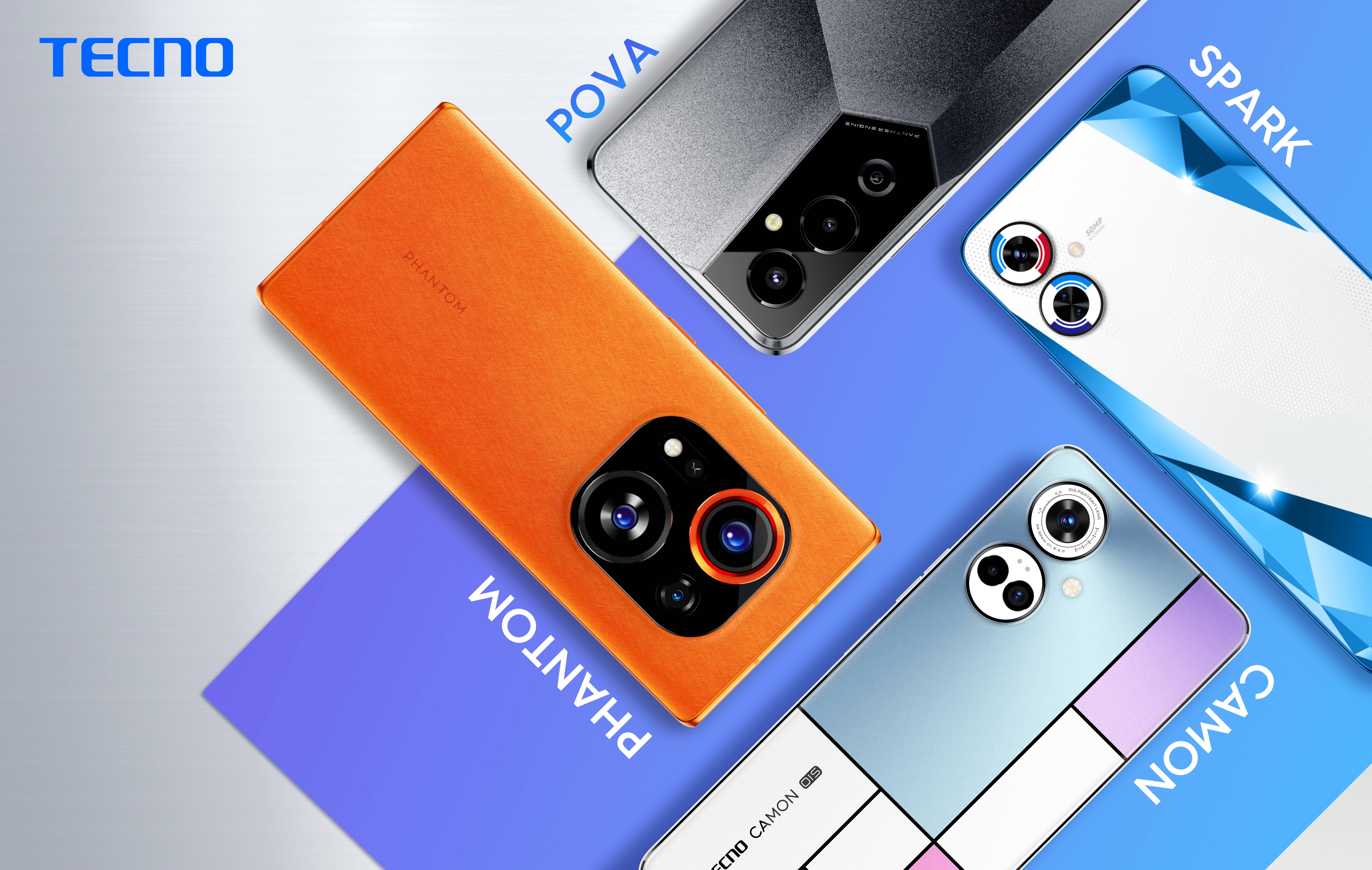 2022 TECNO Award-winning Products
Innovation is the source for the development of consumer electronics. The annual Global Top Brands looks for pioneers to lead and boost the development of the industry. In the era of super-competitive consumer electronics, only continuous acceleration can meet the needs of users. It is hoped that the rising power of China will shine even more.